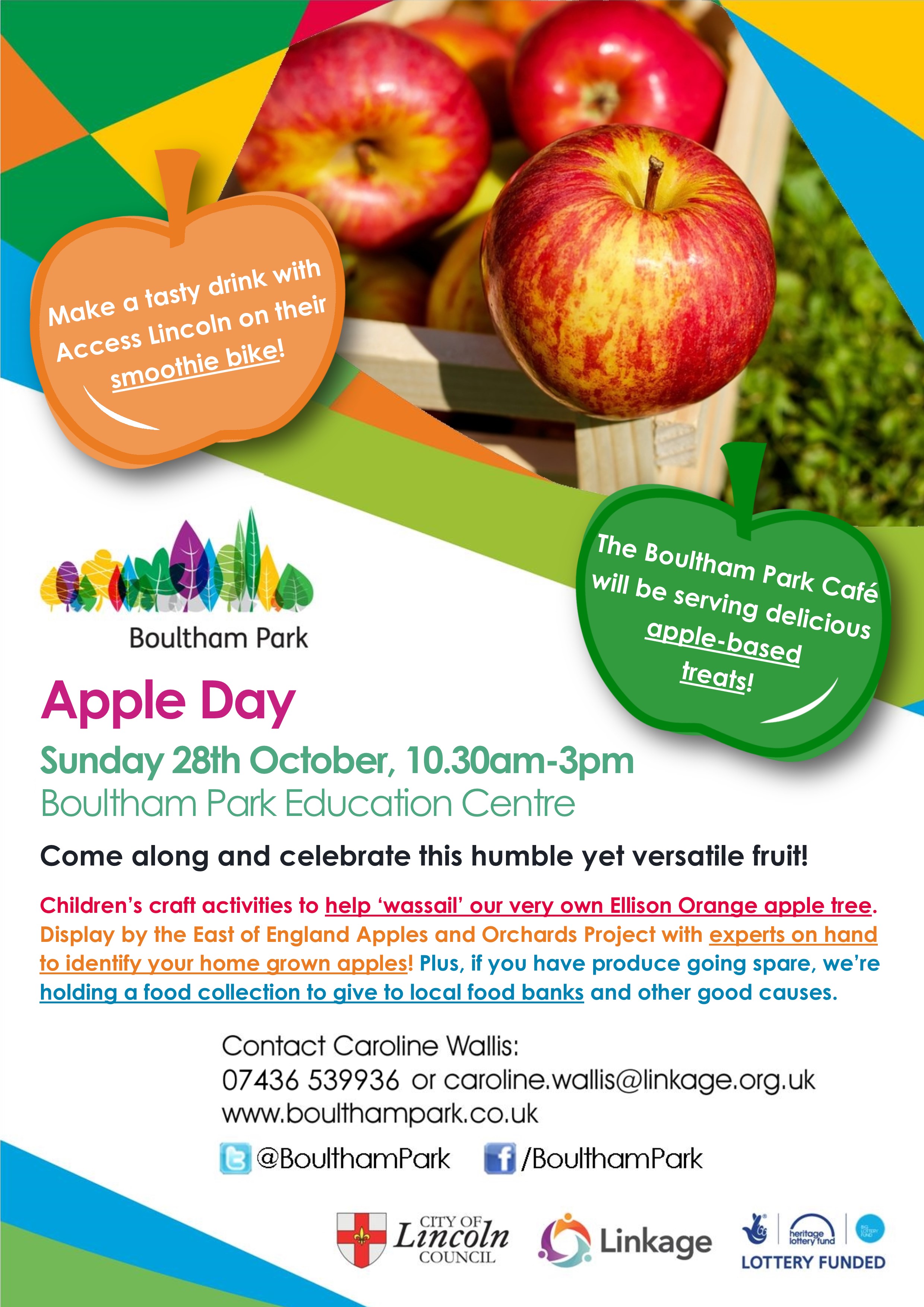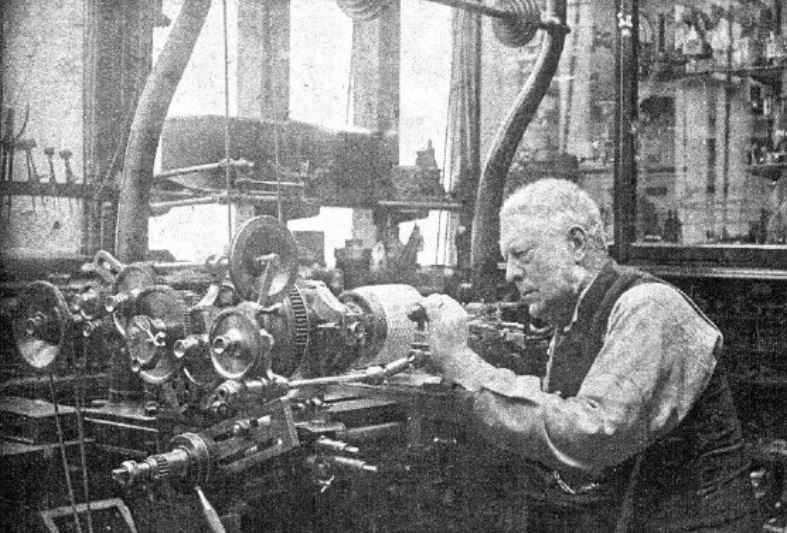 Rev. Charles C Ellison, who cultivated the Ellison Orange apple variety, sat at his lathe in Boultham Hall.                                                                                                                      For more information about Rev. Ellison, please click here to download a brief summary.
You are core-dially invited to our Apple Day!
Did you know that a member of the Ellison family, formerly of the long-gone Boultham Hall, cultivated a variety of apple, known as the 'Ellison Orange'? And that the Boultham Park Restoration Project have planted a new tree to grow outside the Boultham Park Cafe?
Come along to our Apple Day on Sunday 28th October, between 10.30am and 3pm, to celebrate this humble yet versatile fruit.
If you have an apple tree in the garden but aren't sure of the variety, experts from the East of England Apples and Orchards Project will be there to identify your home grown apples!
Plus, a large display of Lincolnshire apple varieties, children's craft activities to 'wassail' the apple tree, a smoothie bike from Access Lincoln to make your own refreshing apple-based drink and a-peeling treats at the Boultham Park Cafe.
If you are an allotment holder and have any produce going spare from your plot, there will also be a food collection to give to local organisations, such as food banks and other good causes. Members of the public are also invited to bring along any food items they wish to donate.
The Boultham Park Education Centre can be accessed on foot via the park or Rookery Lane.
The Boultham Park Restoration Project has recently seen the transformation of this much-loved park thanks to £4 million of investment from City of Lincoln Council and Linkage Community Trust, supported by a grant of £2.7 million from the Heritage Lottery Fund and Big Lottery Fund raised thanks to players of The National Lottery.