Upcoming Events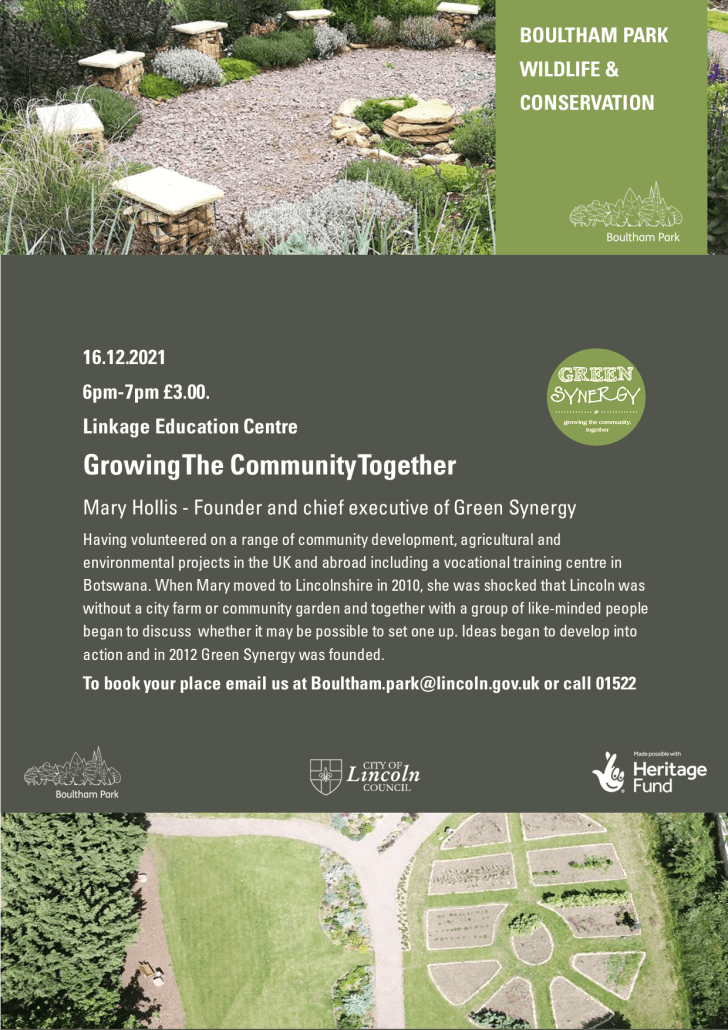 Wildlife and Conservation Talks
Boultham Park will be hosting talks from a range of experts throughout December and January in the Linkage Education Centre. The second talk will be held on the 13th January at 6pm in the Linkage education centre, where we will have guest speaker Mary Hollis to talk about 'Growing the Community Together' and the importance of Community Gardens.
There will be a small fee of £3.00 on the door, and free refreshments for all attendees. To guarantee a seat, please email us at Boultham.Park@lincoln.gov.uk or call 01522 873607, we hope to see you there!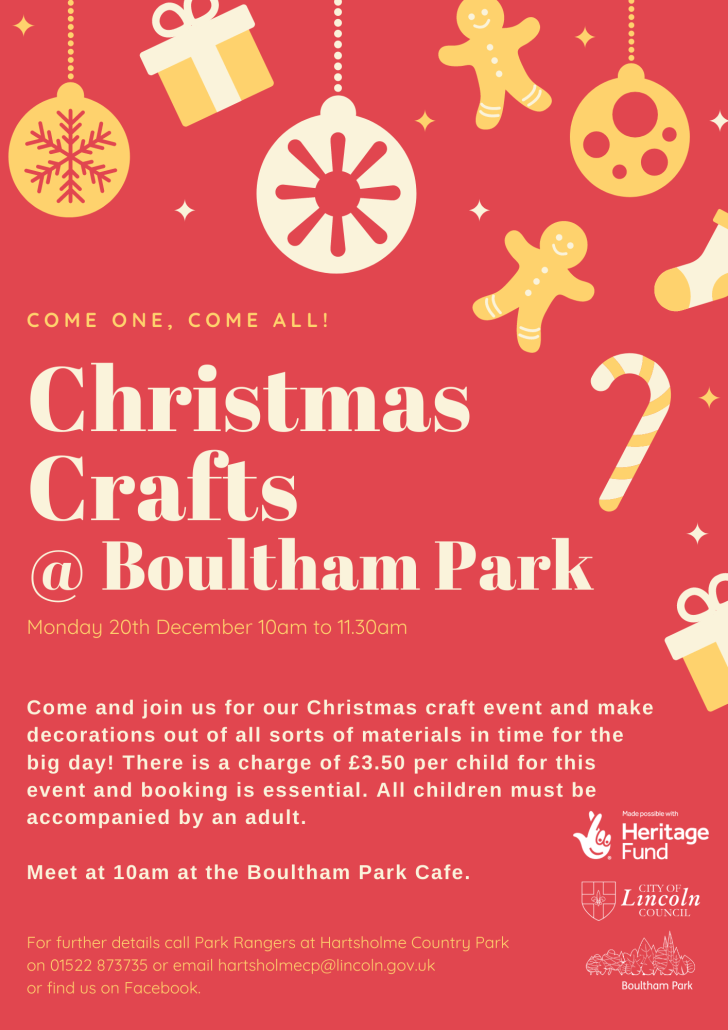 Christmas Crafts
Come and join us for our Christmas craft event and make decorations out of all sorts of materials in time for the big day! There is a charge of £3.50 per child for this event and booking is essential. All children must be accompanied by an adult.
Meeting 20th December 10am to 11.30am at the Boultham Park Cafe. For further details call park rangers at Hartsholme Country Park on 01522 873735 or email Hartsholmecp@lincoln.gov.uk or find us on Facebook.
Activities
Download or print out these activity sheets to complete in the park or at home!
See our YouTube channel for a variety of videos, including DIY crafts, historic look backs on the park, and ambient videos of the lake and our wonderful wildlife.
Litter Picking equipment (adult and children) and safety guide/materials are available to borrow if you would like to get out and about whilst doing a little volunteering to improve our remarkable place. Contact us for more information via email at Boultham.Park@Lincoln.Gov.Uk