Upcoming Events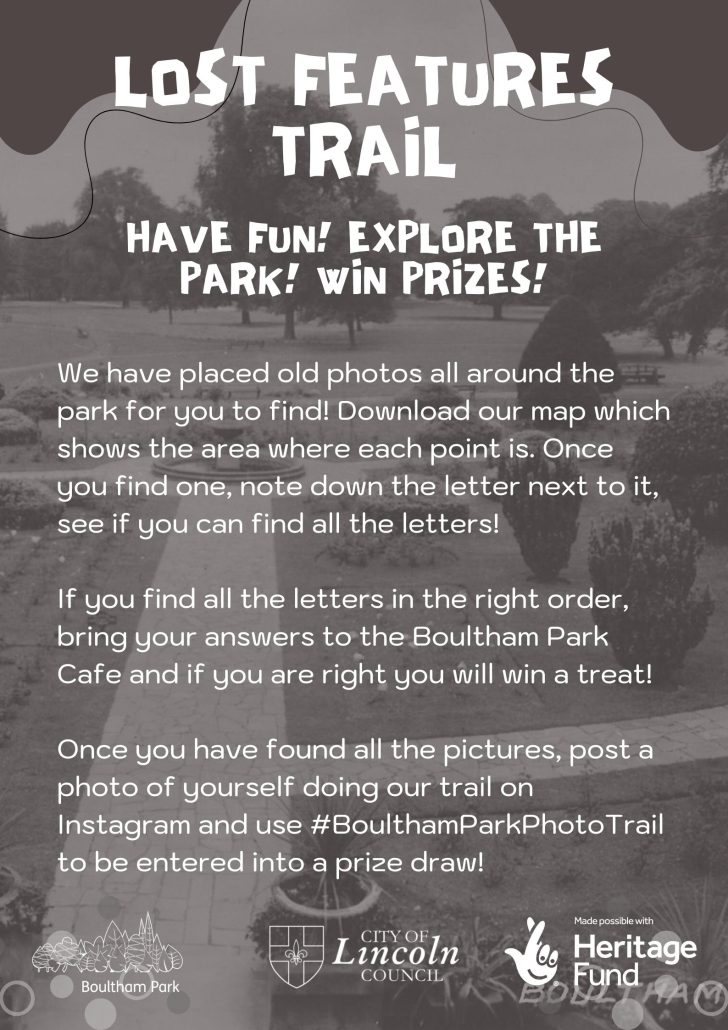 Lost Features Trail
We have placed old photos all around the park for you to find! Download our map HERE which shows the area where each point is. Once you find one, note down the letter next to it, see if you can find all the letters!
If you find all the letters in the right order, bring your answers to the Boultham Park Cafe and if you are right you will win a treat!
Once you have found all the pictures, post a photo of yourself doing our trail on Instagram and use #BoulthamParkPhotoTrail to be entered into a prize draw!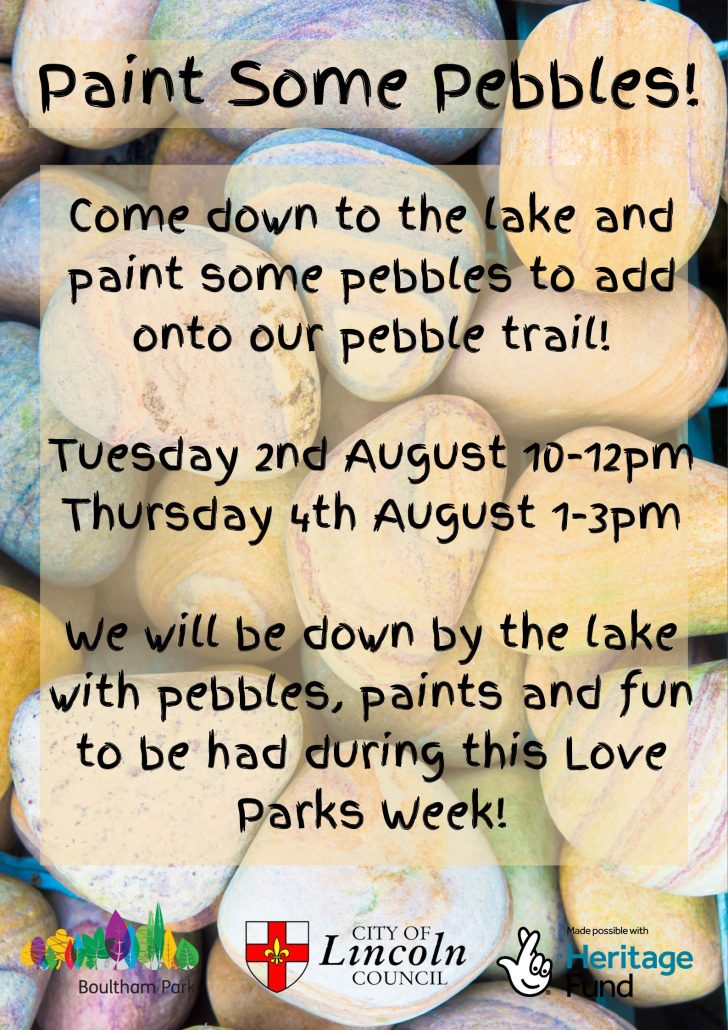 Painted Pebble Trail
Join our challenge to try and make our painted pebble trail around the lake as long as possible! The trail starts near the Beacon, simply paint some pebbles and add them onto the end.
On Tuesday 2nd August 10-12pm and Thursday 4th August 1-3pm we are holding pebble painting sessions by the lake, come down, paint your own pebble, and add it onto the trail!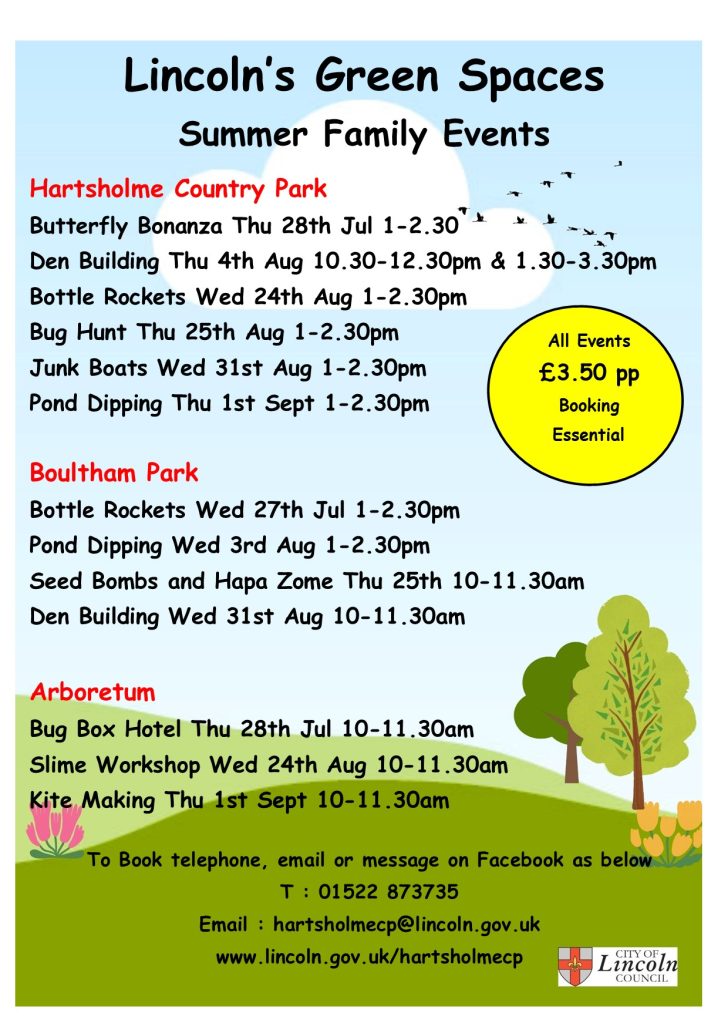 Summer Family Events
Come along to some of our summer family events going on in Boultham Park as well as many others around Lincoln! Booking is essential, £3.50pp.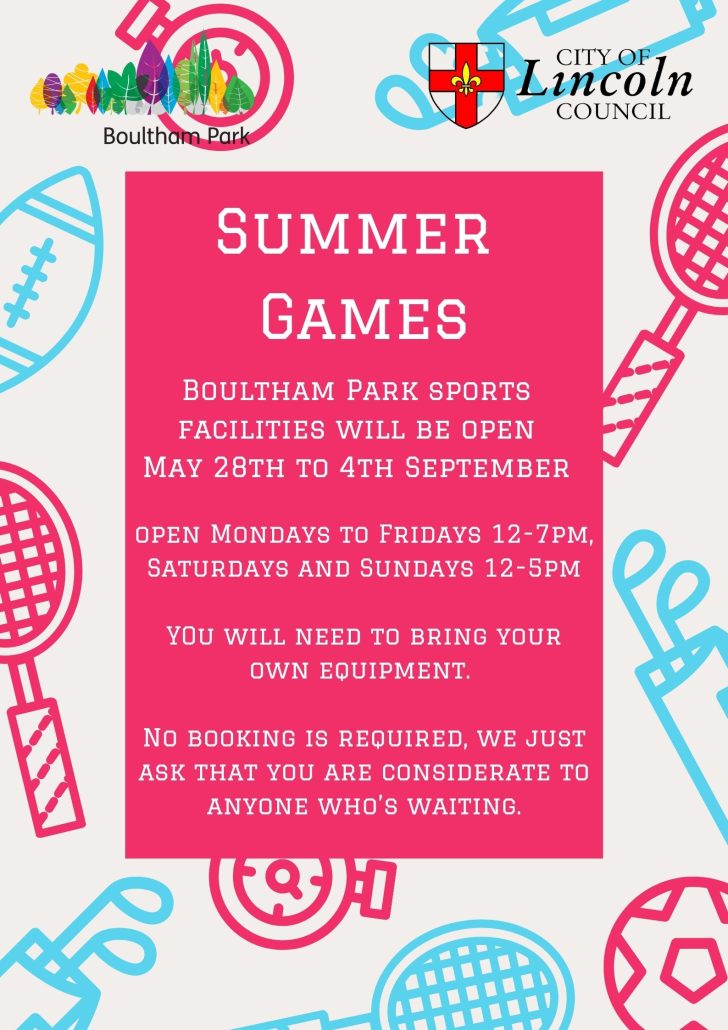 Summer Games
Boultham Park sports facilities will be open from May 28th until the 4th September. You will need to bring your own equipment. No booking is required, but we do ask that you are considerate of anyone who is waiting.
Activities
Download or print out these activity sheets to complete in the park or at home!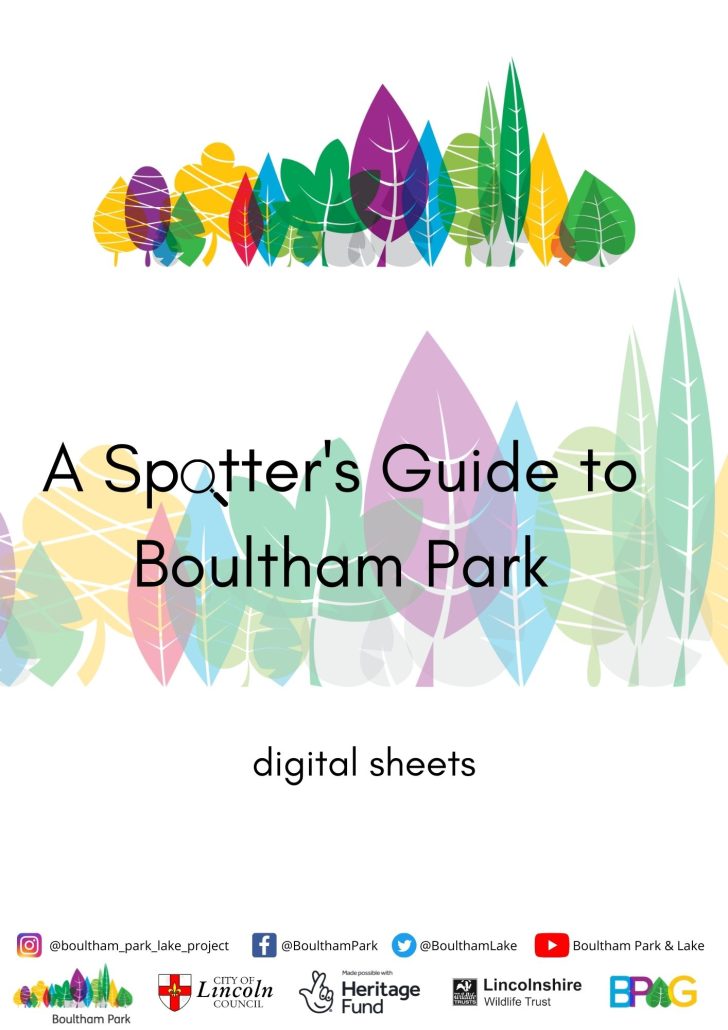 Print out our Spotter's Guide and enjoy spending your walks in the park spotting some of our flora and fauna, great for adults and older kids!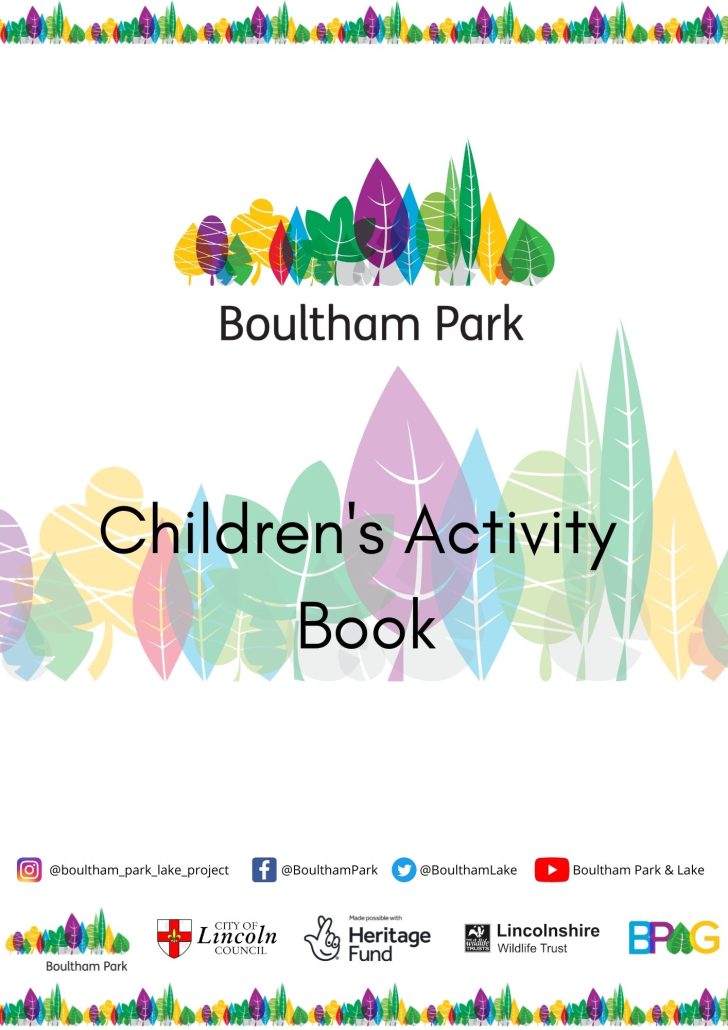 Keep those little ones busy with our children's activity pack! Full of sheets that can be completed both at home or in the park.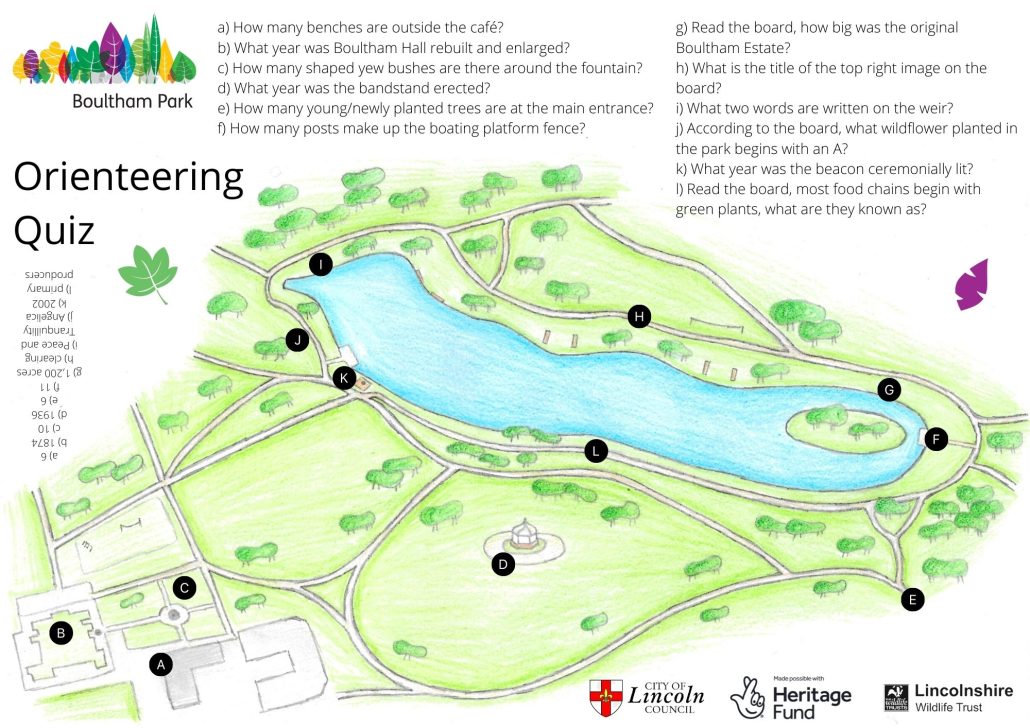 Print out this Orienteering sheet and explore the park whilst answering our park quiz questions on the way! Great fun for all of the family!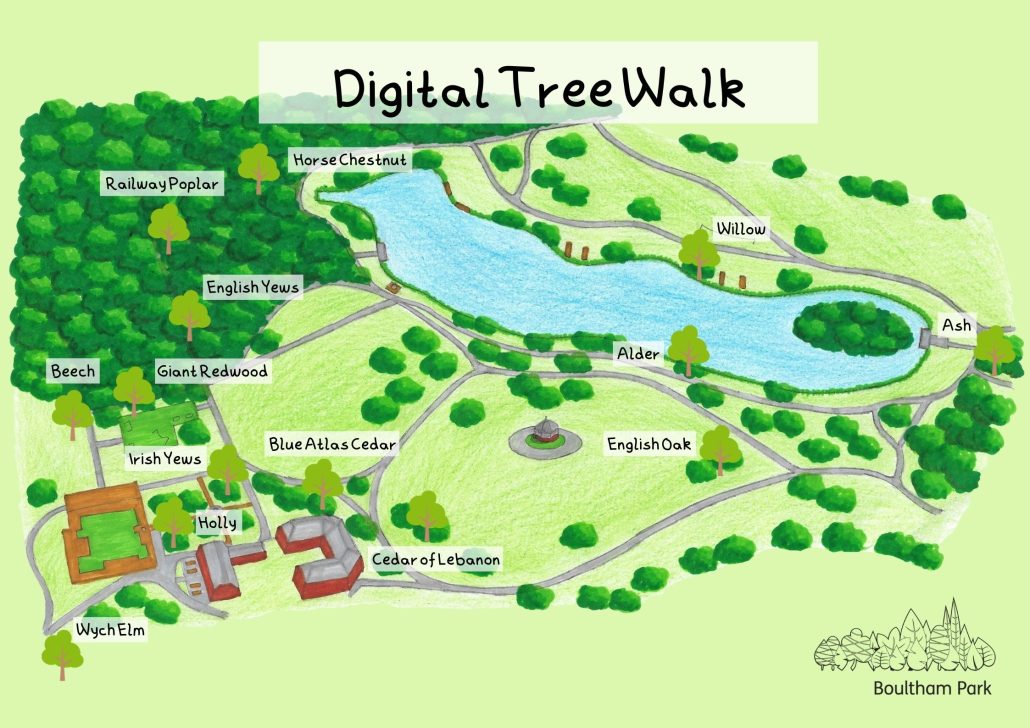 Learn all about the park's trees and how to identify them, either from the comfort of your own home or whilst experiencing them while out on a walk!
See our YouTube channel for a variety of videos, including DIY crafts, historic look backs on the park, and ambient videos of the lake and our wonderful wildlife.
Litter Picking equipment (adult and children) and safety guide/materials are available to borrow if you would like to get out and about whilst doing a little volunteering to improve our remarkable place. Contact us for more information via email at Boultham.Park@Lincoln.Gov.Uk