Now available from the Boultham Park Café, this pair of leaflets will help both new and
regular visitors to the park make the most out of their visit.
The Park Map & Guide highlights the variety of features the park has to offer along with short summaries of the Restoration Project, the history of the park, and what wildlife can be spotted.
The Nature Hunters' Guide is designed to engage young people with the park's natural environment, seeking out the many different species of insects, flowers, trees and waterfowl in the area.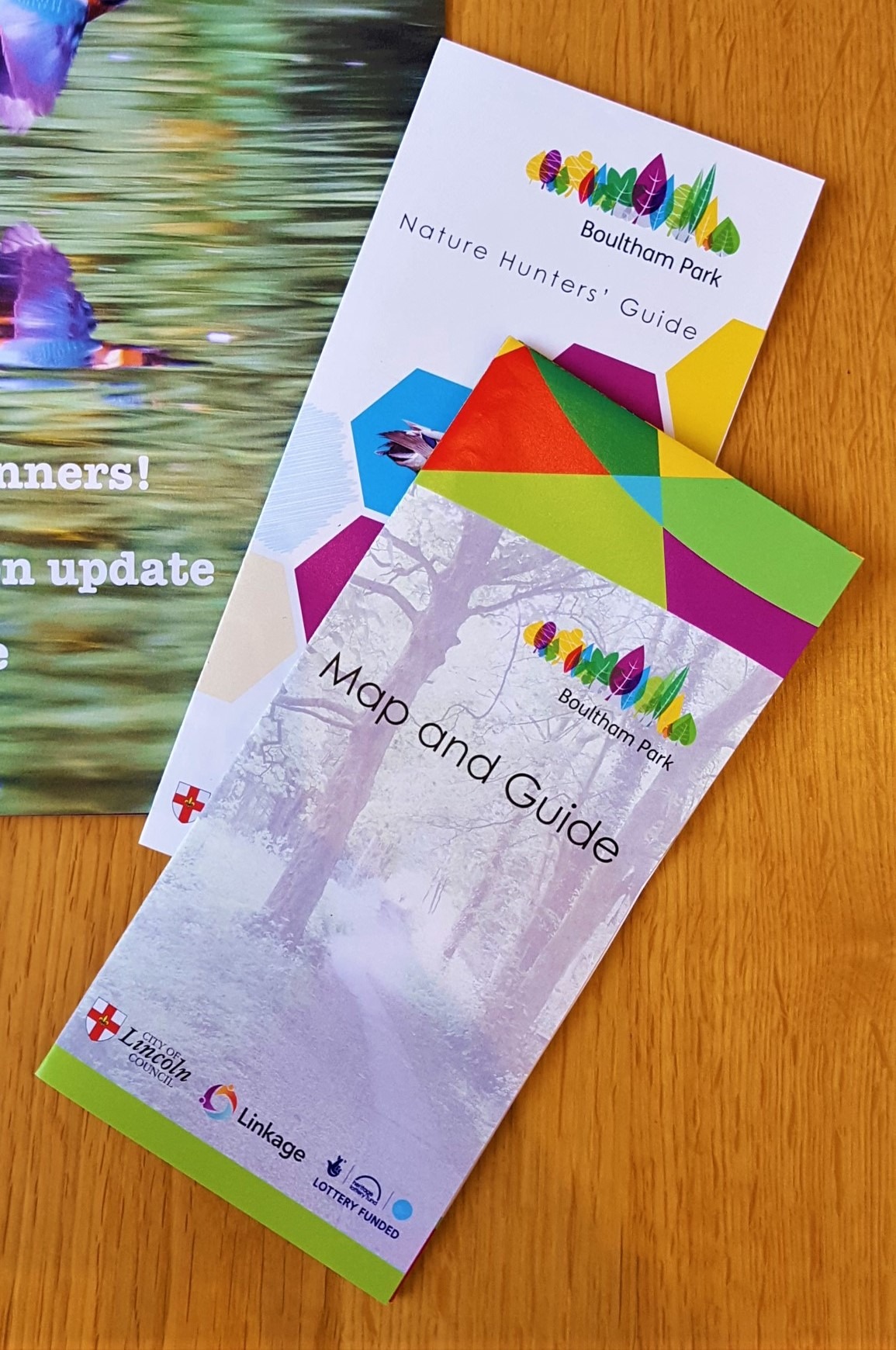 These fantastic leaflets can also be downloaded to print at home. They work best at A3, but printing at A4 makes them a really handy size for children's pockets! Don't forget to print double-sided for best effect!
These leaflets have been designed and produced exclusively by two of our amazing and talented Project volunteers, Lindsay Johnson and Trudi Hayes. Pick one up today and get exploring!