On a lovely sunny day in March and we were happy to host the Lincoln Conservation Group for a day of sprucing up. Nine members led by Julian got to grips with the park on a whole host of tasks, making a visible difference for everyone to see.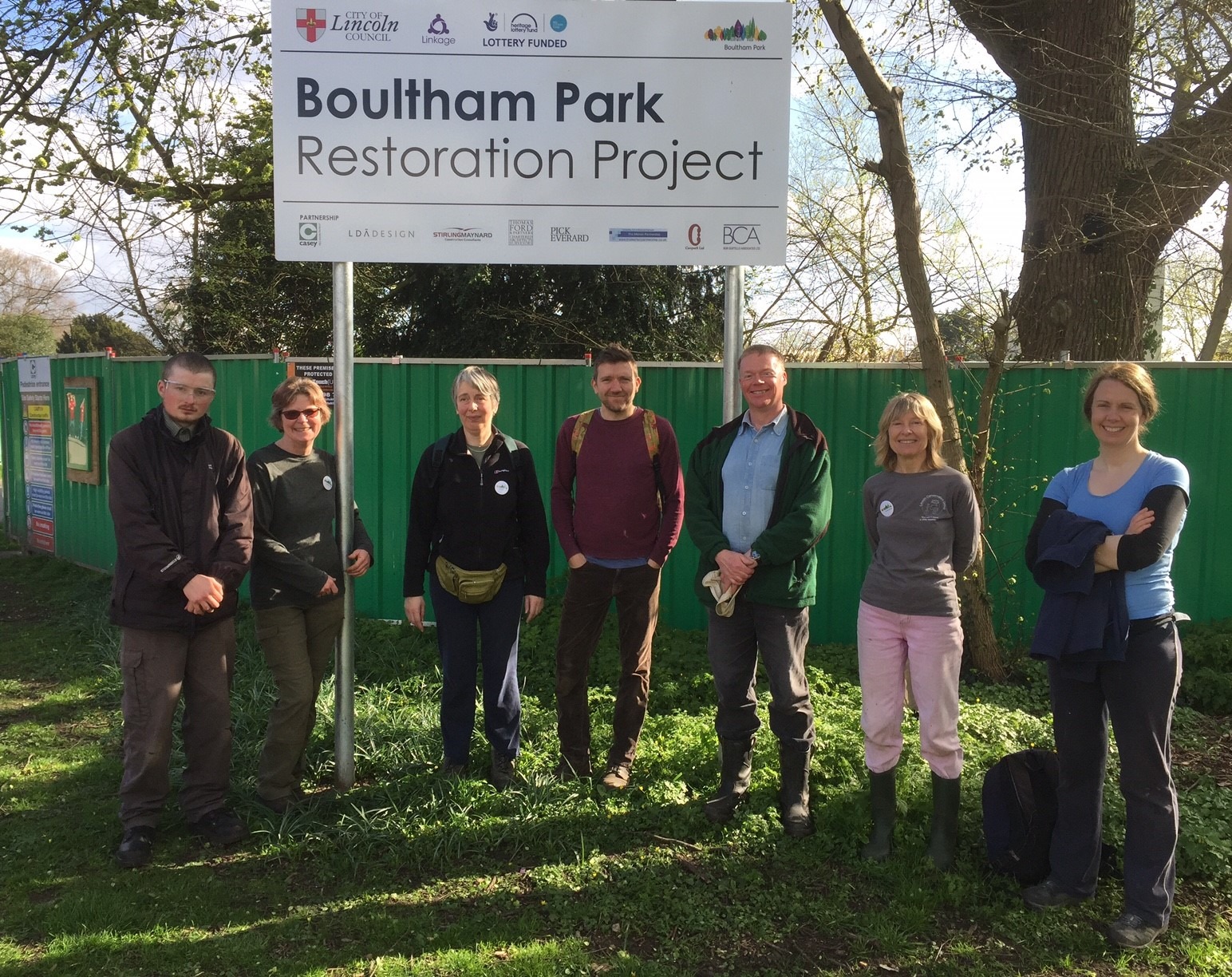 The happy helpers started the day with a brief overview of the project and its goals, then set straight to tidying up around the volunteer base camp. The containers had a lot of weeds and debris around them which was sorted out in a flash. We had a think about how to improve the internal storage areas and after a social cup of tea headed off to start on the bridges.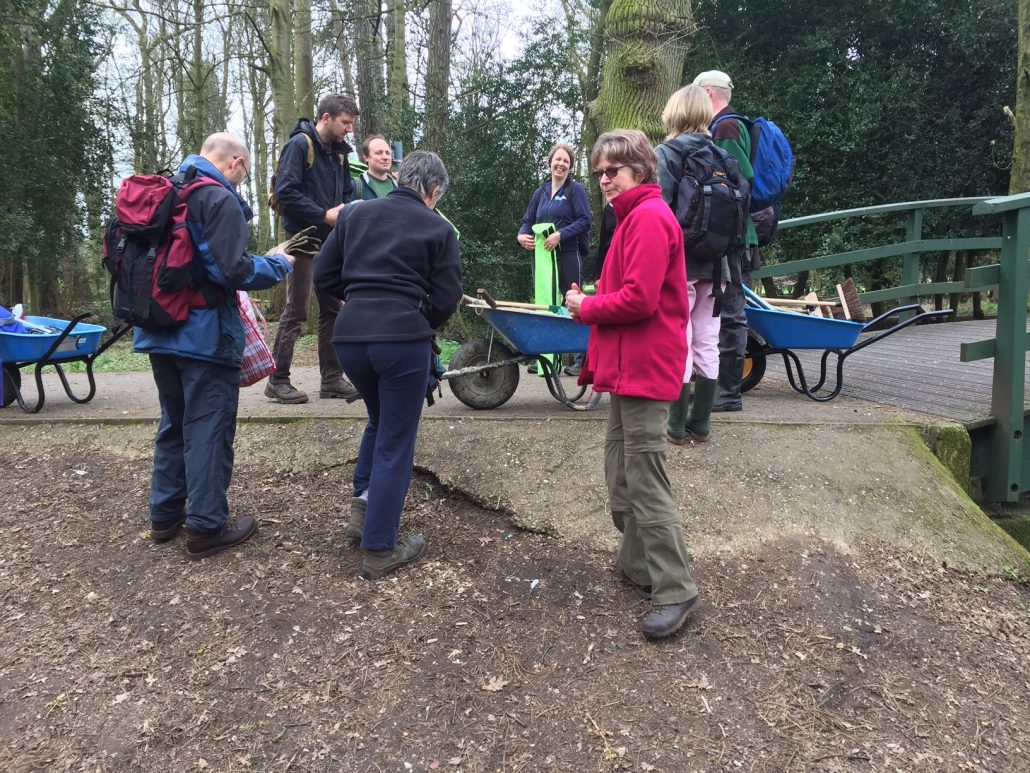 Half of the team tidied up around the arch bridge, sweeping, cleaning and painting the bollards with an undercoat of red oxide and later on a swish lick of park green paint.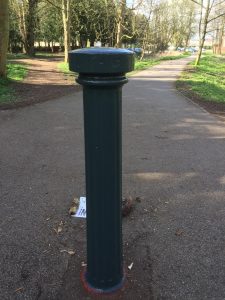 Team two took the equipment to the Russell Street iron bridge to remove all the moss and weeds from the concrete bases and remove intrusive plant growth from the east side.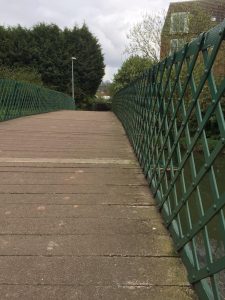 After a well deserved lunch the pathway from bridge 2 to bridge 1 had some serious soil creep over the edgings so the spades were set flying to restore the clear edge.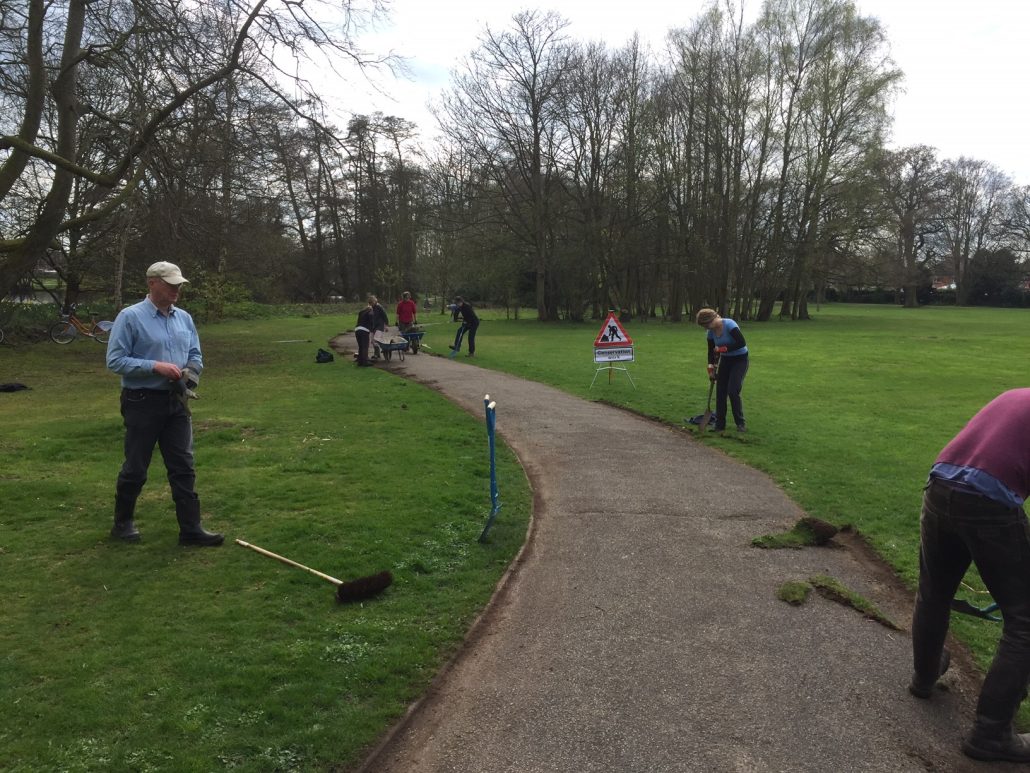 The group were really friendly and efficient, as you can see from their website linked above they meet twice monthly to socialise and make a difference to natural sights around Lincolnshire. A huge thank you to the team, why not think about joining them on their next mission or coming to Boultham Park to make your mark, get in touch with Caroline on 07436 539936