Boultham Park's Lake has undergone a major restoration, grant-aided by the National Lottery Heritage Fund along side donations and grant funding from a number of other organisations and individuals.
The project had a main focus on biodiversity and included:
Installing aeration equipment which will stop silt building up and slowly, over time, reduce the amount of silt currently the lake, altogether improving lake water quality
Restoring and improving lake edges
Lake margin, island and woodland understorey planting
Bird and bat boxes
Improving the surface around the Beacon
Introducing more seating including picnic tables
Create a viewing platform, and fishing pegs
Improved footpaths
Tree works, due to tree condition or where trees are damaging the lake banks for example
Access for occasional boating
Public art with interpretations, for example information about the wildlife, habitat, history of the lake and how to get involved
An increase in activities and events centred on the lake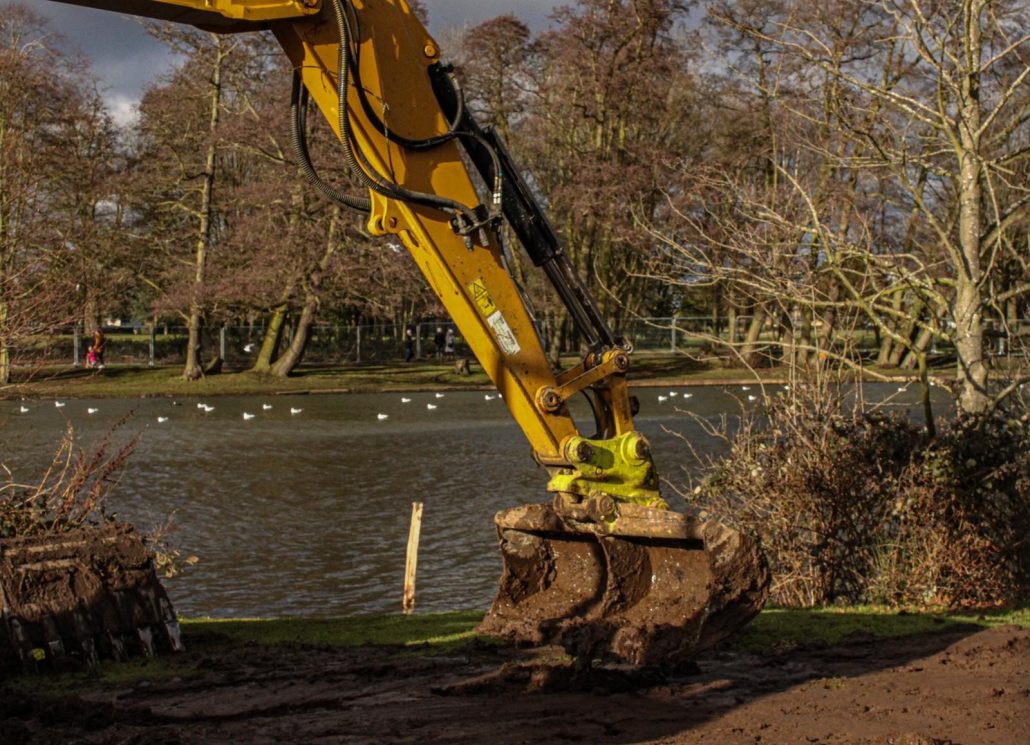 Boultham Lake is a very important aspect of the park to many members of the community and the wildlife in the area. The project was successful in restoring the lake and creating new and vital habitats for the biodiversity, as well as providing a greater accessibility for visitors to get a little closer to nature.
In March 2021 we held 'Enlightenment', an evening event for the community to celebrate the completion of the works on the lake. Thousands attended the evening, which included the lighting of the Beacon, a floating lantern display, the footpath around the lake being magically lit, and much more.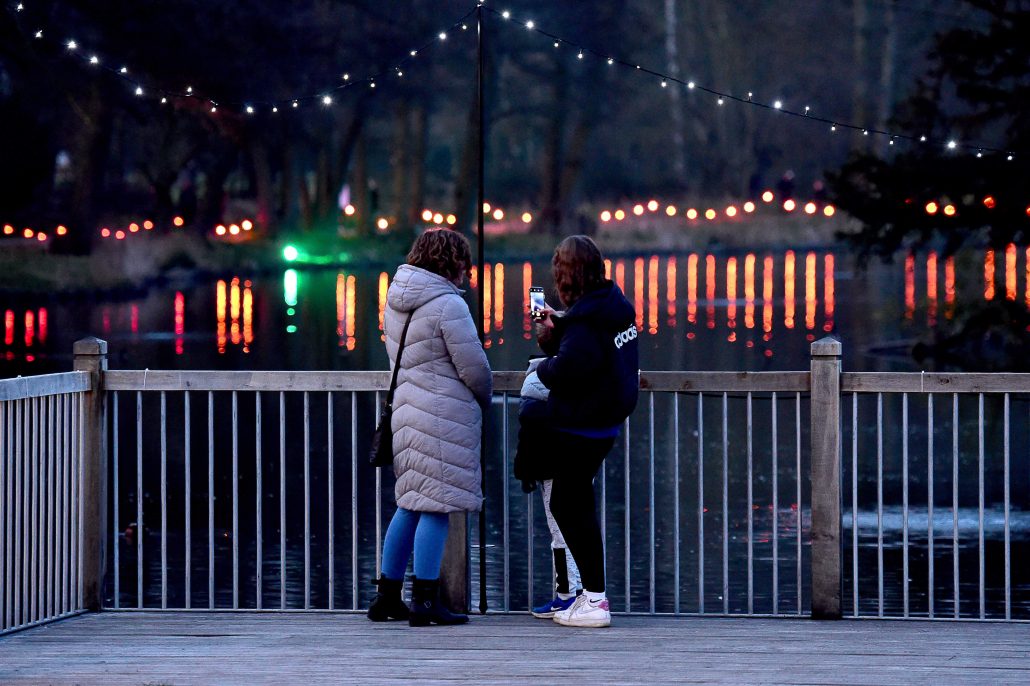 We are very grateful to the NLHF, and to National Lottery players, for funding the project development work and for contributing almost £660,000 to restoring our wonderful lake, and for all that they have enabled to happen in the park so far #ThanksToYou
The European Regional Development Fund has generously committed almost £200,000 to the project, helping to deliver works with a biodiversity focus, including tree works, planting, water quality and lake edge / island edge improvements. We are very thankful for their help in delivering our project.
We are also indebted to Lincolnshire Wildlife Trust is our partner on this project, and for the expert advice and support they are providing. We are also grateful, as always, for the support of the Boultham Park Advisory Group whose enthusiasm for the park and the lake help to drive us forward.
And a big thank you to FCC Communities Foundation for their support, and for funding the new picnic table benches, and works to the Pike Drain inlet and the outlet structure.
You can find lots of photos of the restoration / project progress in our archive here.
Nature Photography Walk

On the 27th October, join Steve Lovell on a Nature Photography Walk around Boultham Park and the surrounding areas from 10-12pm. Steve will lead you on […]

Bird ID Walk

On the 24th October Steve Lovell will be leading a Bird ID Walk around Boultham Park and the surrounding areas from 10-12pm. This walk has been […]

Mindfulness Workshops

Join Dr Sands every Tuesday throughout October for some Autumn Mindful Doodling and Clay sessions 11 till 12.30pm at just £3.50 a sessions. Limit spaces are […]