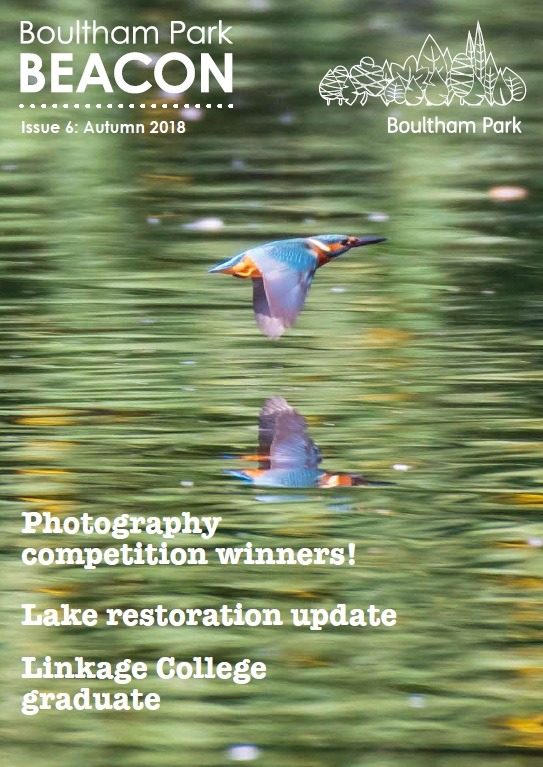 The latest Boultham Park Beacon magazine is now available to pick up at the Boultham Park Café.
You can also download a copy to read using the link above, or read online here using Issuu:
In this issue:
*Caroline's Community Corner
* Robert Pitchford, BPAG Chairman
* Official Park Opening
* Donor Tree
* Dominic Hammersley Interview
* Photography Competition
* Play Park
* Boultham Park Café Recipe
* Lake Restoration
* Events and Useful Contacts
While this is the last Boultham Park Beacon magazine to be produced by the Restoration Project Team, we are hopeful that it may be something that the Boultham Park Advisory Group take on. Watch this space!
Cover photo: The Kingfisher by Andrew Scott – Winner of the Wildlife category in our Photography Competition.