Boultham Park Opening Celebration
Make sure it's in the diary! Keep an eye on this page as more details will be released soon.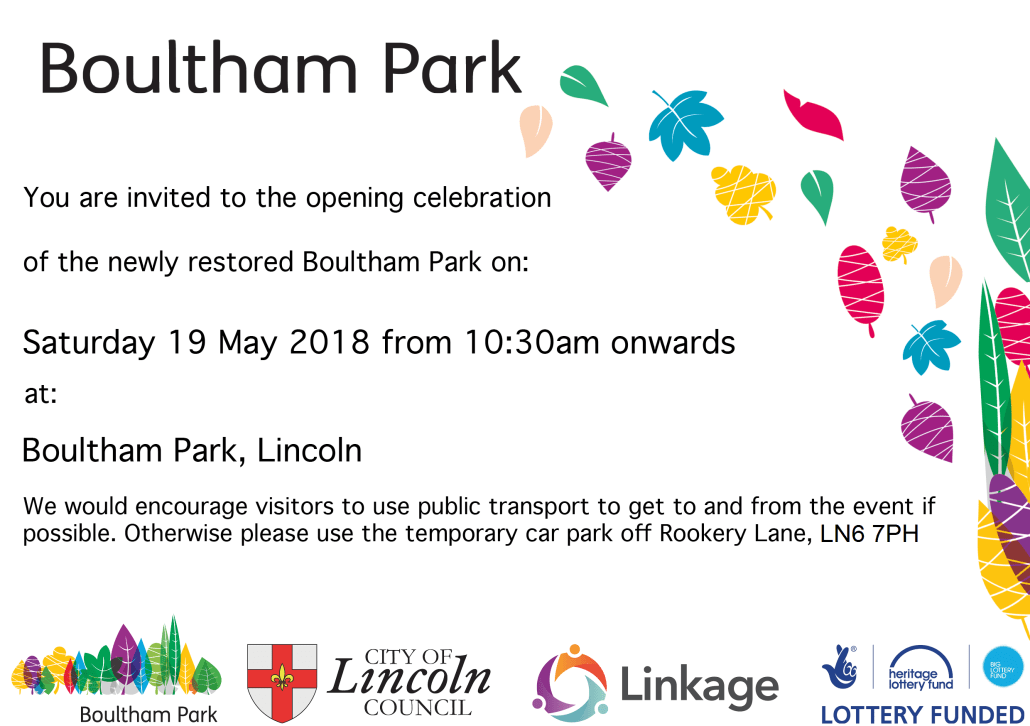 After five years, the £4.1 million National Heritage / Big Lottery Funded Boultham Park Restoration Project in Lincoln is coming to an end and, to celebrate all that has been achieved in this time, Linkage and the City of Lincoln Council are holding an Opening Celebration on Saturday 19th May from 10:30am to approximately 8pm.
This day has been chosen as it is very close to the park's 89th birthday and it is also a special day for many with this being the day of the Royal Wedding of Prince Harry and Meghan Markle and the FA Cup Final. With this in mind both of these events will be shown on a large screen at Boultham Park.
So why not bring a chair or picnic blanket and come along and enjoy Boultham Park? There will be food vendors and the Boultham Park café will also be open for the day.
Timetable for the day
| | |
| --- | --- |
| 10:30am | Event opens to the public |
| 11:00am | Official opening of the park |
| 11:30am | Begin televised showing of the Royal Wedding |
| 2:00pm | Finish broadcast of Royal wedding |
| 2:30pm | Live music on the bandstand |
| 5:30pm approx. | Begin televised showing of the FA Cup Final (start time not yet confirmed by the FA) |
More details on other activities within the park to follow soon.
Traveling to the park
Where possible please walk or use local transport to the event. Stagecoach services run buses 6 and 9 to Boultham Park Road up to every 15 minutes. The nearest bus stop to the park is at Junction with Western Avenue. Timetables for these service can be found online via the links below-
If you do need to drive to park there will be limited parking available on the lower grass section of the park accessed from Rookery Lane.